The city of Omori, located at the foot of the Iwami Ginzan silver mine, a World Heritage Site (Oda City, Shimane Prefecture), is experiencing a baby boom. He comes from a younger generation that strings together 'U-turns' and 'U-turns', when someone returns to their hometown or moves to the countryside from the city.
In the 10 years to March 2021, 32 families have moved into the city and 43 babies have been born in Omori City. While depopulation and aging are issues in many mountainous regions, this city has seen an increase in the number of young people and a baby boom.
On closer inspection, behind the phenomenon lies the support of local businesses and the efforts of women raising children in the city.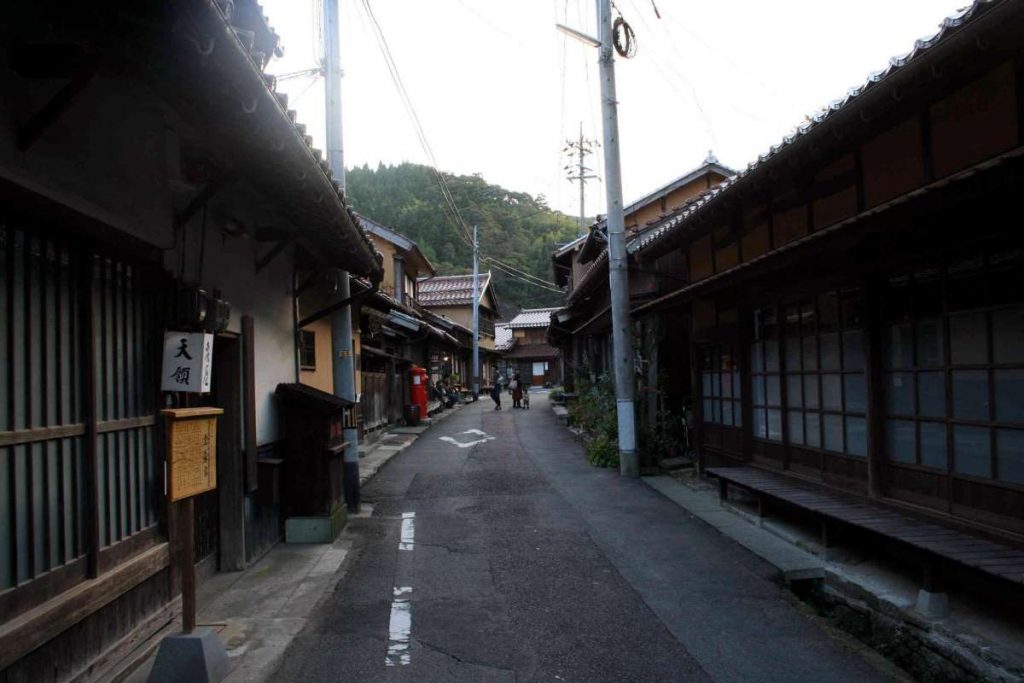 A whole town that raises children
Omori City is surrounded by mountains. The city flourished during the Iwami Ginzan silver mining era, especially during the Edo period (1603-1868), when silver mining was at its peak. At that time, the population numbered several tens of thousands of inhabitants.
Once a single municipality, Omori was incorporated into the city of Oda in 1956. The current population is 392 (as of April 1), almost unchanged from its population of 412 10 years ago.
"Here, I am seen not only as the mother of my children, but also as a member of the community with my own role", explains Naoko Matsuba.
The 37-year-old representative of the city's child care support group "Morino Donguri Club", was born in this city. After moving to Tokyo and giving birth to her first child, she returned to Omori with her family in 2012 and is currently raising five children, including a sixth grader. She says, "There was no one around me to talk to about raising a child in Tokyo, and I couldn't imagine how I was going to balance going back to work and raising kids.
After turning around and giving birth to her third child, Ms. Matsuba decided she wanted to create a gathering place to raise children that was in tune with the times. So she launched the Morino Donguri Club.
Club Morino Donguri
The club offers "Yamarisu Class" (Mountain Squirrel Class) for infants and toddlers and "Uribo Class" (Boar Piglet Class) for elementary school children. The club also offers yoga classes and cooking classes for mothers, and runs an after-school course for children to support the education of children in the community.
The Morino Donguri Club currently has 29 families with children registered.
Ms. Matsuba, who is a certified kindergarten teacher and takes care of the children herself, explains the merits. "The whole town helps us raise our children," she says. "Children are able to interact with people of various ages."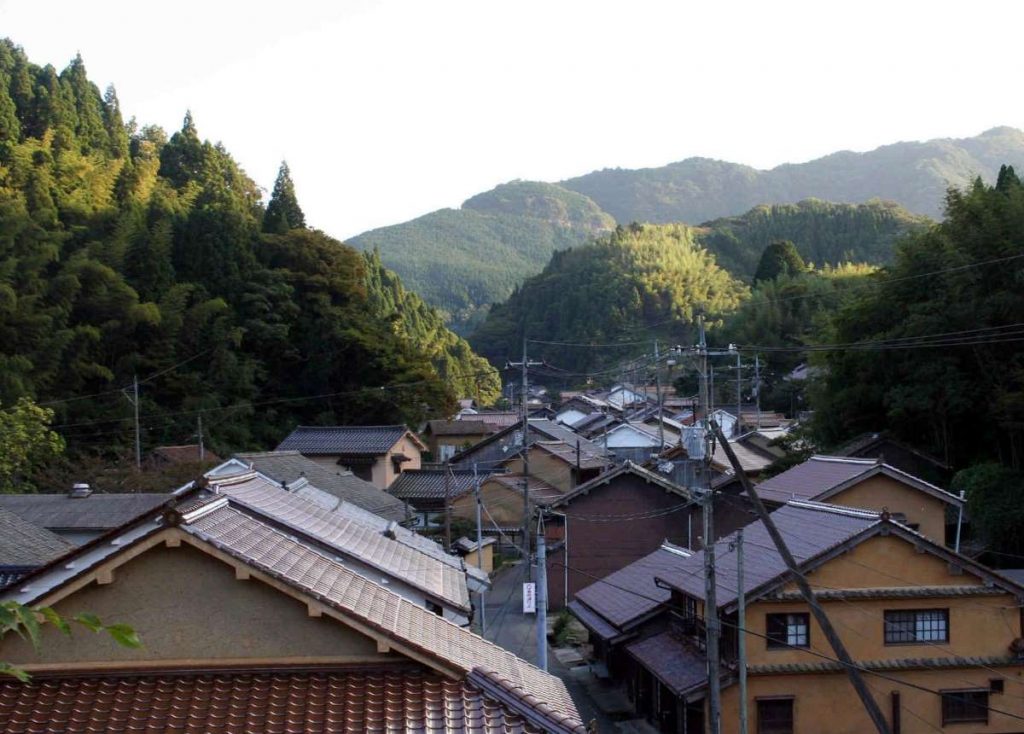 Two-thirds of residents are U/I-Turners
Behind the increase in the number of children hides the presence of two large companies headquartered in the city. One is Iwami Ginzan Seikatsu Bunka Kenkyusho Corporation, which operates clothing and restaurants nationwide under the Iwami Ginzan Gungendo brand. The other is Nakamura Brace, a manufacturer of prostheses and appliances.
Both companies bought vacant houses in the city and provided them as residences for their employees. Of the approximately 70 people working at the Iwami Ginzan Seikatsu Bunka Kenkyusho Corporation headquarters, two-thirds are U-turn and U-turn migrants.
Kumiko Onodera, 39 and head of production management at the company, is one of them. She lived in Tokyo as a nurse, but moved to the city with her family in 2014 when her 41-year-old husband, Takuro, was transferred to work as a chef at the company's historic folk inn," Takyo Abeke".
Kumiko Onodera and her husband Takuro have turned around from Tokyo. Takuro tries his hand at making a bamboo charcoal oven.

When my child has a fever, my neighbor watches over him until I get home. Compared to the long commute to work in Tokyo, I have more time to spare. I never felt inconvenienced," Kumiko says. She has four children, three more than when she moved to town.
From Waseda University to Omori
Chihiro Yamazaki, who is 27 and lives in the company's female dormitory, was born in Iinan Town near Oda City in the same prefecture. After graduating from Waseda University, she worked in a Tokyo-based company. But he left after about two and a half years to join Iwami Ginzan Seikatsu Bunka Kenkyusho Corporation.
She says she felt uneasy during her stay in Tokyo, like grass without roots. Now she oversees everything from customer service to cleaning and cooking at Takyo Abeke. "I feel like I'm rooted here," she says.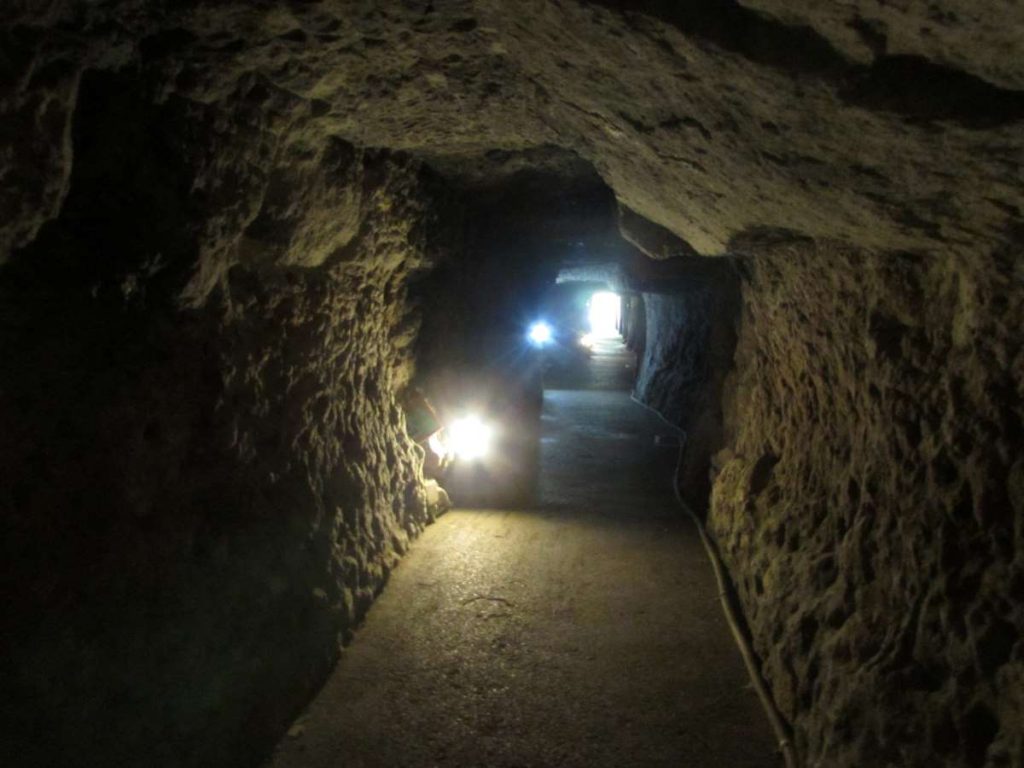 The future is what you do
Due to an increase in the number of children, the local primary school in Omori (21 students in total), which has several classes sharing classrooms together since 2013, has six first-grade students and seven second-grade students. second grade in the 2022 school year. For the first time in nine years, each class has its own classroom.
Ai Kawai, a 38-year-old schoolteacher who was born and raised in the city and still lives there, just gave birth to her second child in December 2021, a son named Kippei. Ms. Kawai graduated from Omori Elementary School.
"There were nine of us in my class," she said. "But the number of children in the lower grades was declining rapidly. I used to think that I didn't want to live in such a rural area, but now I want to raise my children in this city where I can live with the sense of the seasons.
One of the residents who created this family environment is the mother of Tomi Matsuba, the 72-year-old director of Iwami Ginzan Seikatsu Bunka Kenkyusho Corporation.
41 years ago, she and her family moved to her husband's hometown, Omori, where there were many vacant houses. She set out to revitalize the city to attract young people.
Tomi believes that city development is not about creating external excitement through means such as transient events. She says, "The future is something you create. People will put down roots in a city where they feel there is hope.
RELATED:
(Read the story in Japanese on this link.)
Author: Youri Fujihara